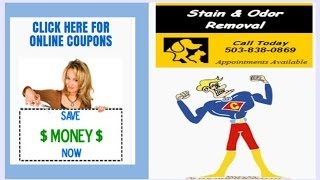 Listed in Carpet-Cleaning-install, Video
111 Warren St S, Monmouth, OR 97361.
Description: http://www.carpetheroinc.com.  At Carpet Hero they make 3 promises: A 100% Customer Satisfaction Guarantee, A fair Price, Customer Service and a promise to take care of your carpet and upholstery. Rug cleaning, pet odor removal, stain removal & carpet cleaning.They are picky about how your job looks when they are finished. They want you to tell your friends, neighbors, and relatives about the great cleaning work Carpet Hero did for you! You deserve the best, so their job is to make sure you are completely satisfied and that we have gone well beyond your expectations to bring you the best results.
Read more...